CCTV installers are always looking for the best value cameras on the market. Our customers' perception of security cameras has been influenced by current trends in video products. Since TV companies like Samsung, LG, and Sony are gearing up to launch 11K TVs, it should come as no surprise that the CCTV industry is also facing pressure from consumers who want higher definition.
In the past few years, analogue CCTV cameras have faded from the market. In fact, it was quite difficult for me to find a CCTV camera with analogue technology for my customer. Both IP and high definition remain the only options.
The resolution of IP cameras like AXIS is superb. However, both the expertise required for installation and the price may not fit clients' budgets. It may be necessary to rewire the whole building with CAT5 or CAT6 if you are improving an analogue system. However, this is an expensive option. How do you go about improving an analogue system?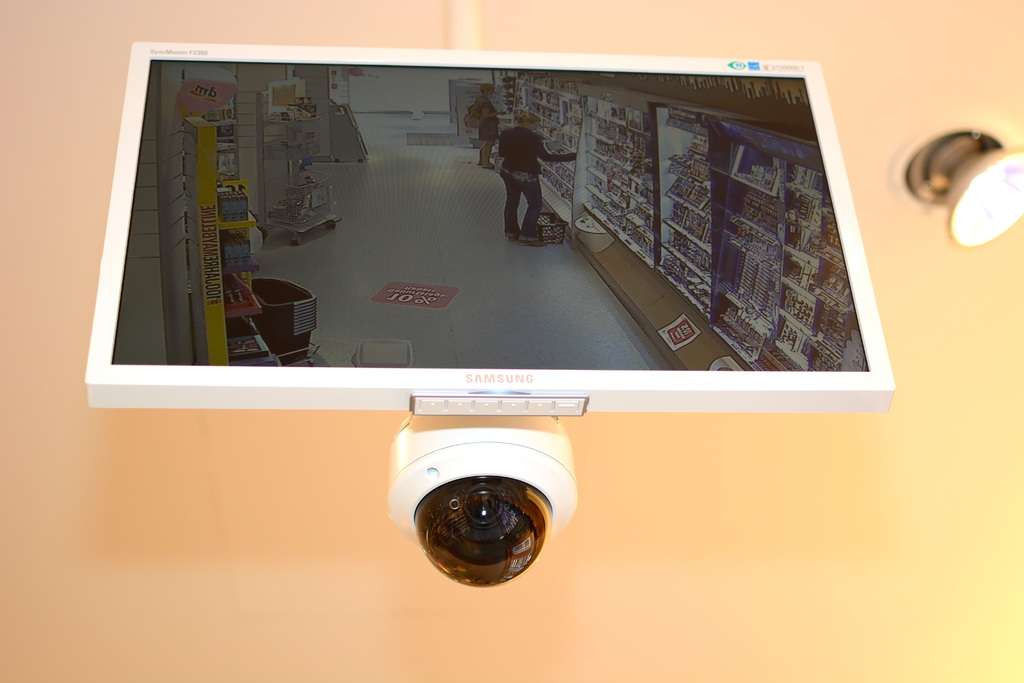 Analog high-definition CCTV cameras
Over the past few weeks, analog high definition has become increasingly popular. CCTV cameras with analog high definition are now available by a number of manufacturers.
The purpose of this article is to compare some of the analog high definition technologies currently available to us.
HD-SDI (High definition – serial digital interface)
The first digital high definition format was HD-SDI. HD-SDI produces full HD or 1080p resolution. Despite their high price and compatibility, they have fallen to the bottom of the list.
During the early days of camcorders, HD-SDI was used. Only because they were extremely expensive could they not be found in CCTV cameras.
HD-CVI (High definition composite video interface)
This new addition to the HD CCTV system is the HD-CVI or high definition composite video interface. This technology is developed by Dahua. A maximum of 500 meters of video signal can be transmitted via coaxial cable using HD-CVI technology. Analog cameras of previous generations do not have this advantage. The HD-CVI technology takes advantage of a coaxial cable to transmit data, video, and audio. Another clear advantage of HD-CVI compared with IP technology is that it has no latency.
HD-TVI (High definition transport video interface)
HDTVI, introduced in 2014, offers enhanced picture quality. This is a DSP-TVI technology developed by an American company called Techpoint. HD-TVI chipset is used by Intersil, Hikvision, HanBang and much more.
TVI clearly provides an advantage in running twisted cables over long distances when used with twisted cables.
AHD (Analogue high definition)
Hikvision develops the AHD technology. AHD supports 720p and 1080p video resolutions. AHD is also a technology that has pros and cons. In general, AHD chipsets are cheaper than HD-TVI or HD-CVI chipsets, which means that the cost of the final product is slightly lower.
RG59 and RG6 are the two cable types accepted by HD cameras, therefore, it can transmit photos at a distance of about 500 meters. It also supports audio over coaxial.
IP cameras
There is no limit to how high a video resolution can be when it comes to IP cameras. With a resolution of 3072*2048, AXIS Q3617-VE IP CCTV cameras are one of the most capable cameras on the market.
Despite the ease of installing and maintaining IP cameras, there is still a fundamental understanding of how networks work necessary. For installers, this can be a challenge.
What is the best option for you?
The final verdict is that everything depends on the project requirements. If an individual is more concerned with video resolution, and if they are interested in video management software, IP cameras may be right for them. If the majority of your clients are small and medium-sized businesses, you may want to consider analog higher definition. In addition, AHD is a good choice if you are planning a long cable run. The majority of analogue high definition cameras are similar apart from HD-SDI, so it may be a good idea to check with your distributor about after sales support.
Now if you are welling to buy or know more about Alarm system or any other CCTV camera installations then Doris CCTV is the company you should visit.
Doris CCTV is a leading Hikvision Wholesaler in the UK CCTV industry. We supply a wide range of equipment at competitive pricing including Digital Recording, Network Recording, IP cameras, Door Entry systems, Doorbells and Alarms.
Doris CCTV are trusted, reliable and provide affordable all-inclusive CCTV installation packages at discounted prices, our experienced CCTV engineers cover all of London. We will improve the security and safety of your home or business premises. Please click here to enquire.