The investment casting process, also known as precision casting or lost-wax casting, utilizes a wax pattern to create a disposable ceramic mold. During casting, a wax pattern is made of the exact shape of the item to be cast. Refractory ceramic is used to coat the wax pattern. It is turned upside down and heated until the wax melts and drains from the ceramic material after it has hardened. The hardened ceramic shell then becomes an investment mold. Once the metal has melted, it is poured into the mold and allowed to cool. Castings are broken out of the spent molds when they have cooled.
A pattern is "invested" (surrounded) with refractory materials during
investment casting
. Castings resulting from investment casting present fine detail and excellent as-cast surface finishes, which makes them a popular choice over other molding methods. In addition to thin walls, castings can also have complex internal passageways. A draft is not required for investment casting, unlike sand casting.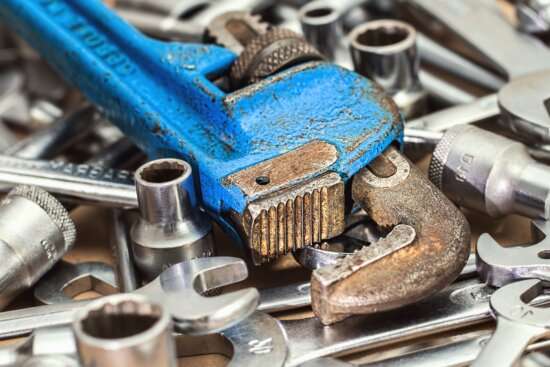 By combining these process qualities, customers can obtain castings with net shape or near-net shape, resulting in significant savings in materials, labor, and machining. A variety of metals can be used for this device, including aluminum, bronze, magnesium, carbon steel, and stainless steel. In addition to turbine blades and medical equipment, investment casting can produce firearm components, gears, jewelry, golf club heads, and many other machine components with complex geometry.
When to use investment casting
It is a relatively expensive process due to its complexity and labor requirements, but the benefits often outweigh it. You can invest cast just about any metal. Investment cast parts are usually small, but the process can be used effectively for parts weighing 75 pounds or more.
Casting investment parts can produce complex parts with excellent surface finishes as cast. The ceramic shells of investment castings do not need to be tapered in order to remove the components from their molds because they break away from the part when it is cooled. This feature enables castings with 90-degree angles to be designed without any shrinkage allowance and without the need for additional machining.
An investment casting process creates parts that have excellent dimensional accuracy; net-shaped parts are easy to produce, and finished forms can often be produced without secondary machining. New wax patterns need to be made for each casting run. Investment casting tooling can be quite expensive. Tooling costs can range from $1000 to $10,000 depending on the complexity.
It is easy to recover the cost of new tooling in high volume orders by eliminating or reducing secondary machining. This is less likely to be the case for small casting runs. For a run of 25 parts or more, investment casting is usually a good choice.
In general, it takes 7 days to go from a wax pattern to a complete casting; the majority of that time is spent creating and drying the ceramic shell mold. There are foundries that have the ability to quickly dry castings. Cost is not the only factor affecting investment casting given its time and labor-intensive nature. The limited equipment and production capacity of foundries results in longer lead times for investment casting.
High Grade Steel Components By Using Investment Casting
CIREX is one of the world's largest steel-casting companies aka Investment Casting Foundry, producing complex castings with extreme precision by using the "lost wax" process. Theri engineers have a great deal of flexibility when it comes to product design and materials because of this versatile method. In other words, They can produce optimum castings based on your specifications and needs after consulting with you.