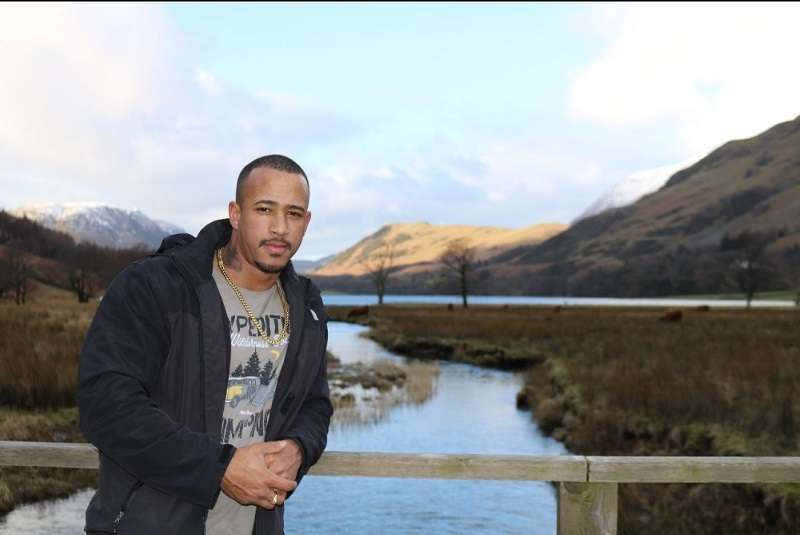 Micky Irons is many things – a successful entrepreneur, a crypto expert with eight successful blockchain projects under his belt and a qualified CMO within the blockchain space. One of his latest projects is SportsIcon, where he serves as CMO. SportsIcon is an NFT and sports metaverse platform that collaborates with athletes to create cinematic NFTs that commemorate their sports careers. With these NFTs, the SportsIcon team is determined to revolutionize sports fandoms by connecting people with their sporting heroes.
In addition to creating cinematic NFTs to represent the stories and journeys of these sports icons, SportsIcon builds partnerships with clubs and athletes to help fans meet their heroes in real life. They've also built an exclusive sports game launchpad and developed metaverse partnerships to expand the digital reach of fans everywhere.
SportsIcon was built in response to two gaps that the team identified in the sports industry. Firstly, sports fans would frequently become detached from their sporting heroes after the athlete retired from active participation in sports. Secondly, athletes and managers wanted an effective way to engage with the growing NFT sphere.
"On one hand, fans want to reconnect with their sports icons," Micky says. "On the other hand, sports legends want to give something back to their fans. The only thing missing was the framework to help both sides meet their goals."
The SportsIcon native currency, $ICONS, is designed to help users make NFT purchases, participate in the liquidity pool and stake their crypto holdings. $ICONS also have applications in incentivization and governance and will be relevant for more use cases that will expand over time. This token is currently available on DEXs and gate.io.
The SportsIcon platform was built on the Flow blockchain that facilitates the creation of NFTs. However, $ICONS is an ERC-20 Ethereum token based on the Binance Smart Chain. This native token is driven by tokenomics designed to regulate supply and demand.
A holder of $ICONS can get the following:
Discounts on NFTs on the SportsIcon website
Priority access to drops for holders
Exclusive access to drops
Exclusive access to athlete creator coins
Participation in liquidity pools and staking
Access to exclusive Telegram and Discord groups through the platform's community membership program
Access to exclusive Icon content
Participation in launchpad sales
Sports metaverse benefits
Governance participation
Since SportsIcon has first-mover advantage, they're well placed as an industry leader to establish trends for others to follow. SportsIcon has already signed some of the greatest sportspeople of all time, including Floyd Mayweather, Romelu Lukaku and Mike Vick. Their vision is to expand the metaverse and continue to build more connections in the sports world.
Micky has also successfully ventured into the decentralized gaming industry where he co-founded a content development and game creation platform, metaEngine.
metaEngine provides creators with a fully integrated set of all necessary technologies, including the only MMO game engine, core blockchain functionality, decentralized data storage, and a decentralized publishing platform. These tools allow creators to focus solely on content production.
The platform delivers on three main components. Firstly, in this cloud-based development environment, developers from anywhere in the world can collaborate on game creation. The 3D world is both multiplayer and multi-developer from the first login screen – a unique feature of metaEngine. Developing together is like collaborating on a Google document, but in a fully immersive 3D environment, switching between developer and player mode with just a click of a button to test your team's work any time.
When asked why he and his team decided to create metaEngine, Micky states, "Gaming has historically been a centralized activity, with game developers controlling assets, game data, and in-game money. That has changed now that blockchain has become a part of the industry."
Additionally, metaEngine is a blockchain-based platform that allows game makers to tailor blockchain features to their needs. Game and item purchases, NFT minting, staking to promote liquidity, and a marketplace for user contributed content are all fully integrated into metaEngine.
Last but not least, metaEngine's decentralized publishing infrastructure allows game developers to publish their games on a multitude of servers situated all over the world, with no limits based on location or country. Guilds can use additional functionality to help with membership creation and management, games and gamer analytics, bespoke guild wallets, and other DeFi capabilities that are available 24/7 from any place.
Through his leadership as an entrepreneur, Micky has seen several blockchain projects through the inception and IDO stage, developing them into full-fledged successful projects. He's responsible for the growth of companies like DeSpace Protocol, where he was the sole member of the marketing team, leading the project to a successful launch. He's also co-founded SportsIcon, where he collaborated on cinematic NFTs with prominent athletes like Floyd Mayweather, Romelu Lukaku, and Mike Vic. Additionally, he's worked on marketing campaigns for Gamerse, Hololoot, and Metastrike.
To differentiate themselves from the competition, DeSpace Protocol had chosen to revisit the concept of NFTs by projecting their genuine value as intended. A multifunctional NFT marketplace with specific functionalities and integration with other platforms will be part of the DeSpace ecosystem, allowing NFT holders and traders to buy, sell, stake, and swap NFTs.
DeSpace also provides DeSwap, DeLend, and DeChain services in addition to their aggregator. DeSwap is a multi-chain and cross-chain DEX for convenient crypto-to-crypto trading that uses the AMM protocol to limit orders, staking, margins, and even futures trading. On the other side, the DeLend protocol is a lending platform that generates revenue by issuing stable currencies backed and secured by a portfolio of frozen assets.
The system works on the same layering principle as a solar system. Each new layer will complement the preceding one by simultaneously disclosing undiscovered and latent aspects in the previous layers. In this way, all the layers will complement each other. Each layer can be conceived as a separate universe that operates independently of the others.
The DeSpace platform is based on the MakerDAO paradigm, one of the first DeFi protocols to hit the market successfully. Finally, DeChain allows users to access and use many blockchains from a single platform while making navigation and access to DeFi and NFT's products and services more accessible.
Celebrities can use the DeSpace platform to collaborate and bring their unique NFTs to their fans all over the world. Movie stars, musicians, and other well-known content creators are among those using DeSpace to create NFTs and promote the platform to their fans.
Micky is also currently a co-founder of the upcoming NFT project, Collector Crypt.
Collector Crypt will be a brand-new contribution to the realm of cryptocurrency. People will be able to deposit their collectibles in a vault and receive a digital asset known as a pNFT (Physical Non-Fungible Token) in exchange. They will then trade their pNFT in their marketing location as well as other marketing locations without leaving their homes.
Collectible items include ordinary Pokemon cards, baseball cards, and uncommon stamps. The crew will also branch into wine, automobiles, and anything else regarded as collectible.
In addition to his work in the crypto industry and his experience as an entrepreneur, Micky contributes to philanthropic campaigns such as Radio City Cash for Kids and Radio City Mission Christmas.
Cash for Kids is a grant-making organization that aids children in the United Kingdom who are in need. Their mission is to assist underprivileged children and young people in our communities suffering from poverty, disease, neglect, or special needs. They believe that every child should be able to express their individuality, achieve their full potential, and live life to the fullest. They work with grassroots organizations to make a difference in the lives of young people by offering direct help to families that have nowhere else to turn.
Mission Christmas organizes drives for toys and gifts for children who would otherwise wake up to no gifts on Christmas. Thanks to Micky's help in 2021, the team at Radio City kept Christmas alive for less privileged children and young people for yet another year.
By drawing on his vast experience in the NFT industry and his passion for philanthropy, Micky hopes to help charities to embrace the applications of NFT technology for this space.
To this day, Micky has helped launch eight blockchain projects, providing them with effective marketing strategies and guiding them through successful IDOs. Given that he's also worked alongside some of the most renowned advisors within the blockchain space, he has a rich network of resources to draw from.
Want to learn more about these projects? You can connect with Micky on Instagram, Twitter and LinkedIn to find out more about what he's up to.