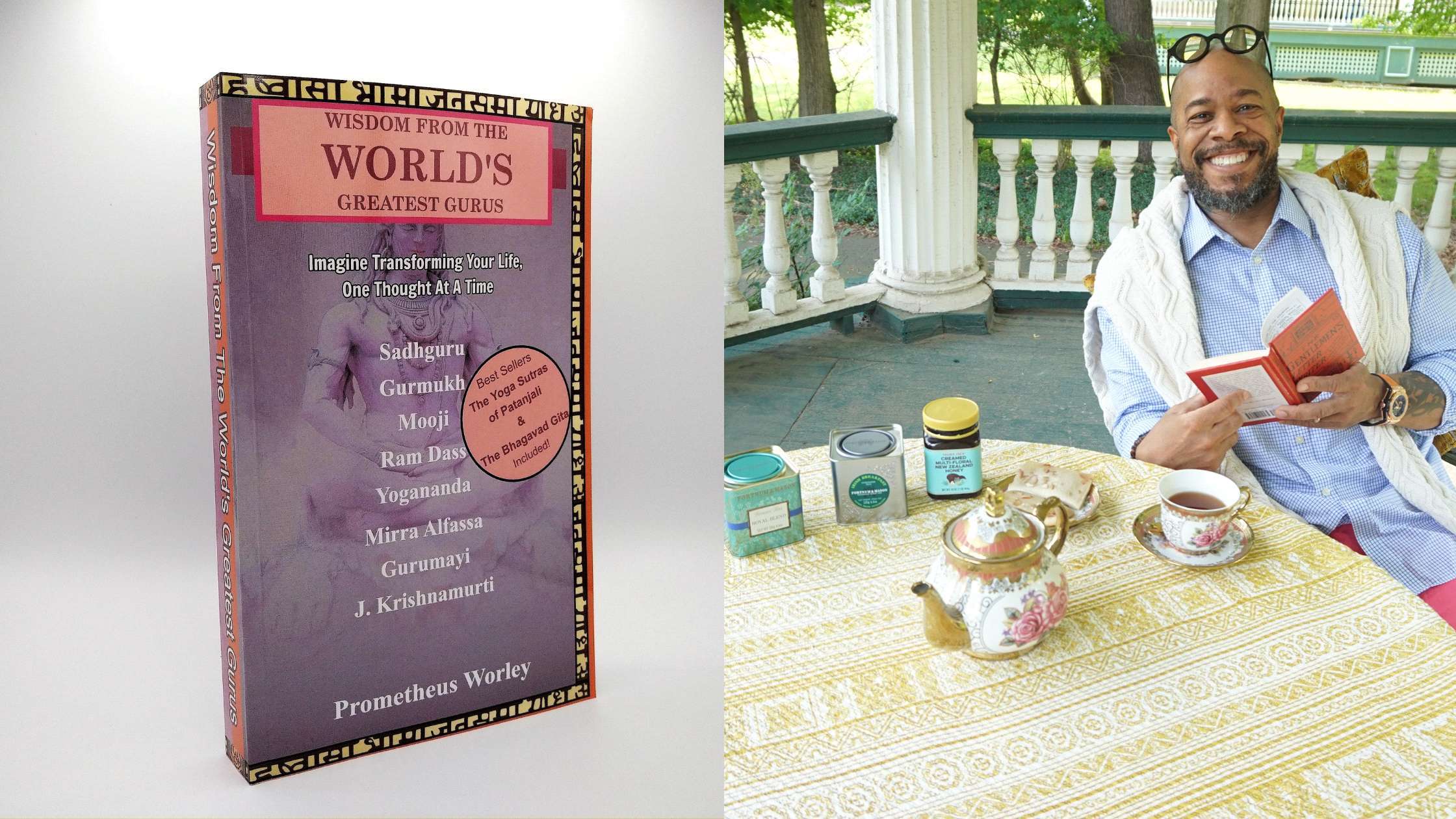 New Jersey— 8/6/2021 — The life-changing power of deep reflective thought extolled by the likes of spiritual giants J.Krishnamurti, Sadhguru, Mooji, Mirra Alfassa, Gurmukh, Yogananda and various others are captured beautifully within the exciting newly released title "Wisdom From The World's Greatest Gurus: Imagine Transforming Your Life, One Thought At A Time". Even brilliant successful geniuses like Steve Jobs understood the transformational power of this truth and credited the wisdom of wise Guru Yogananda for much of his success throughout his life. Penned by Author Prometheus Worley, this thought-provoking, graphically engaging text utilizes dozens of exciting, full-colored, detail-rich graphics combined with contemplative wisdom to plant one's feet firmly on the path towards consciously evolving enlightenment. Intuitively understanding that Yoga and Meditation has had a notorious history of being considered somewhat complex to understand for many, Worley recast the complex dialogue of Yogic /Meditative wisdom into various easy-to-understand infographic formats.
When asked why he wrote the book Prometheus Worley states, "During one of the most challenging difficult times within my life, I had almost given up. It's hard to explain, but the Universe, in the most unforgettable surreal way, heard my cry for help and brought into my life….my world, if you will, the incredible life-transformational wisdom of the wise sages I mention within the book. Their words had such a meaningful impact upon my life that my whole world started to shift. Just like in the movie The Matrix, they opened my eyes and helped me to begin to truly see beyond the noise and clutter of what we've unconsciously come to accept as "real life", they literally saved me…they saved my life. Their inspirational wisdom transformed my life and I want to share that gift with the world.
Staying true to his ethos of paying it forward, Prometheus narrates brief inspirational excerpts from his book daily on Amazon Alexa's "Daily Flash Briefing." Free of charge and available to anyone that has a Amazon Alexa device, getting a daily dose of this wisdom from Alexa's Flash Briefing feature is as easy as simply downloading it from Amazon (go to the Alexa Skills section and download it). Or simply doing the following:
1) On your mobile phone open your Alexa App. (Available for free in Google Play Store)
2) Go to the "Skills & Games" section.
3) In the search bar type in: Daily Wisdom From The World's Greatest Gurus
4) Click the Icon, and enable the skill
5) When you are ready to hear it, simply say "Alexa, play my flash briefing."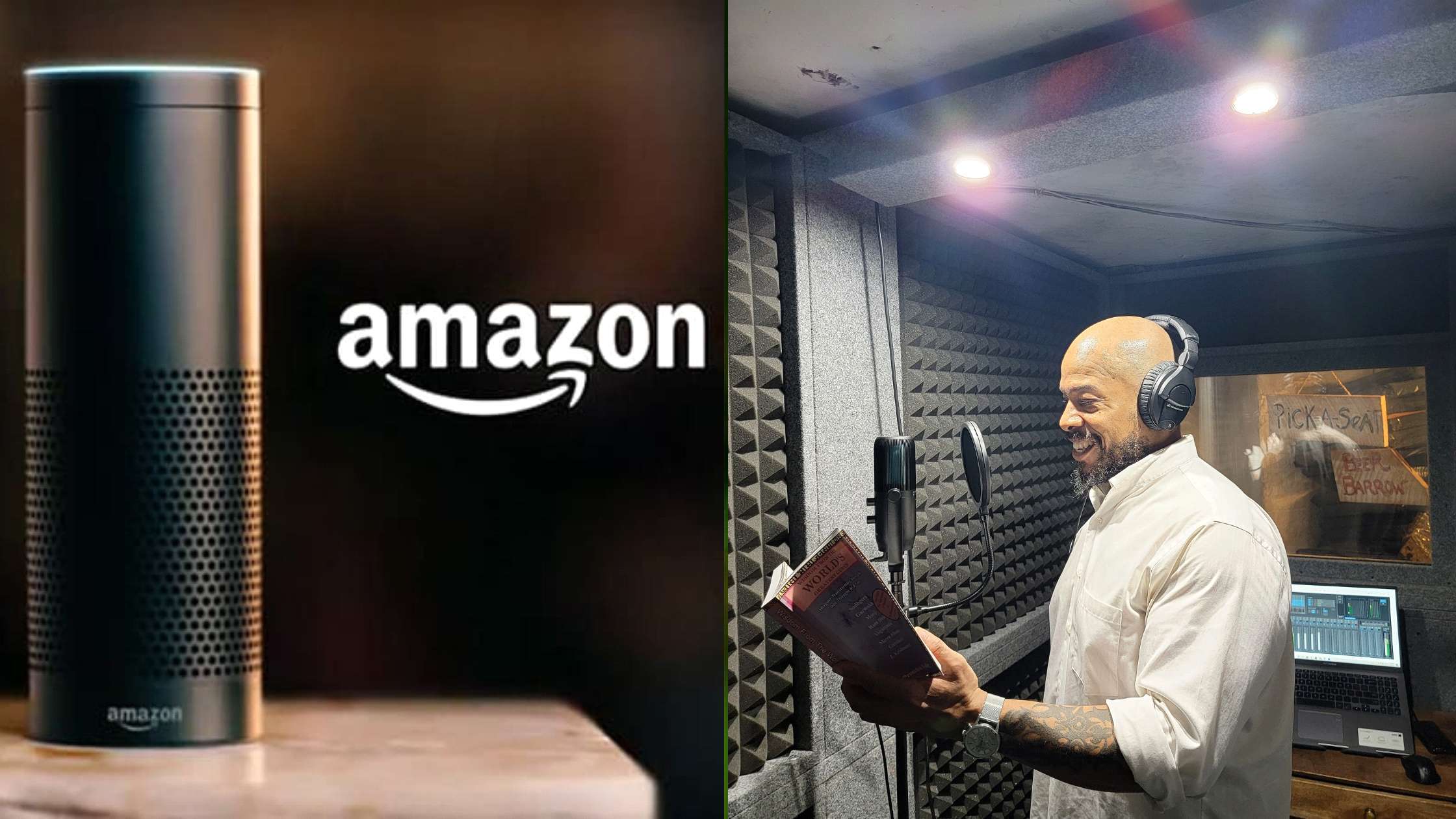 Worley knows intimately the challenges, struggles, and pressure that daily life places upon us all and hopes that perhaps, this daily dose of wisdom from some of the world's most enlightened minds, can help to serve as a daily reminder that in spite of whatever challenges life may throw our way, we can survive, rise and thrive far above it all.
Excerpt from a Reader's Favorite review: "Wisdom from the World's Greatest Gurus: Imagine Transforming Your Life One Thought at a Time by Prometheus Worley is a nonfiction, self-help book that features teachings from some of the most brilliant minds in the area of personal development and self-actualization. This book contains the wisdom and teachings of various gurus, articulating on different themes and providing guidance on a variety of topics, including personal transformation, healing, dealing with pain, finding meaning, inner freedom, and a lot more. Readers will learn that hope makes the present less unbearable, small decisions can have the power to alter their lives in unimaginable and positive ways, that we can transcend the limitations of what we understand by being human, and a lot more.
This book features teachings from spiritual and self-help gurus including Sadhguru, Gurmukh, Mooji, Ram Dass, Yogananda, Mirra Alfassa, Gurumayi, and J. Krishnamurti. The thoughts shared are insightful, at times idiomatic, but they are deep. This is a book for readers who enjoy soul-stirring and thought-provoking ideas. As one reflects on some of these words, one begins to understand the different factors that affect one's life and how to take control of these factors. For instance, one of the eye-opening thoughts that struck me powerfully is one by Sadhguru in which the guru cautions that most of the desires we have are not really about us but that we pick them up from our social surroundings. Wisdom from the World's Greatest Gurus: Imagine Transforming Your Life One Thought at a Time is a slim book that you don't have to rush through. It is best to read one thought and to ponder on it, allowing its meaning and hidden import to unravel in your life. This book offers one of the best collections of wise sayings from people whose words are filled with life and meaning." (Source: Romuald Dzemo)
Prometheus Worley shares his time between Europe and the United States. He is an Environmentalist, Sustainability Specialist, Author, and Audiobook Narrator, whose passions include: Climate Activism, Philanthropy, Fine Art & Antiques, Hiking, Backpacking, Meditation, Yoga, and International cultures.
As a Business Owner, Consultant and Reviewer, he has written widely on Healthcare Sustainability, Environmental Health & Safety, Classical Literature, Health & Fitness, International Travel, and the Luxury Industry. When not traveling or visiting Monasteries, Temples, Art Auctions, and galleries, you will likely find him and his family of five engaging in wonderfully warm fireside chats, hiking, and /or restoring vintage Victorian properties.
He is available for media interviews and can be reached on his author's website: www.hampton-court-press.com.
Media Contact
Company Name: Hampton Court Press
Contact Person: Prometheus Worley
Email: [email protected]
Phone: 201-306-0728
Address:922 Central Avenue
City: Plainfield
State: New Jersey 07060
Country: United States
Website: http://www.hampton-court-press.com