The carpet cleaning industry is flooded with so many firms that all scream for your attention to get as much business as possible. Performing a simple search on Google for the phrase '
carpet cleaning in London
' will yield thousands of results, with many companies listing numerous reasons why they are the best in the industry.
What do you do when you have a lot of information and want to choose a company that will give you the results you want at a reasonable price?
It is foolish to judge a company based on price since it does not provide any insight into the quality of cleaning, other than the fact that the cheapest companies are probably not going to offer the best service.
Many companies will use pushy sales tactics to convince you that their 'premium' service is more expensive once they have you in the door. Many companies will also offer a 'money back guarantee' that will not be adequate to protect you either. Does this mean they should be allowed to offer half a service for a lower cost?
In order to ensure that the carpet cleaning services you receive will be effective and fulfilling, you should work with a carpet cleaning company that offers free demonstrations of their products. We do not mean 'free demonstrations before pushy sales techniques are used'. Make sure that you ask the company if they will provide you with a free demonstration and that you will also ask another company to do the same so that you can compare the results.
If you ask people in your industry, you are probably going to find that very few companies will be willing to accept your offer. In fact, it is the only way to make a clear distinction between the good and the bad, and any carpet cleaner will be more than happy to oblige.
Be sure to obtain a written money back guarantee before hiring your chosen company to make sure they will clean to the same standard as the demonstration clean.
Dry Carpet Cleaning Vs Steam Carpet Cleaning
There are many ways to clean a carpet today. However, two of them are the most important. Steam cleaning and dry cleaning are quite different. Here are some more details about them. Every day, carpets in your home or office are dirty and full of germs, bacteria, and mold. Is there a specific method you should use to deep clean your carpet when it is time to do so?
Many carpet cleaning companies use the dry method. Dry carpet cleaning can be divided into two types. In the first, low moisture foam is used, and in the second, absorbent granules are used. In this method, the cleaning agent is dissolved into soap foam and applied to the carpet with rotary brushes. The lather is then removed from the carpet with a wet/dry vacuum. It is ideal for people who don't have the time to wait hours for their carpet to be dry and clean. Another benefit of this method is that it uses little water, so your carpet will not be damaged by the damp. However, some argue that the rotary brushes can damage the carpet's fibres and that the shampoo used is not powerful enough to remove stains.
A
carpet cleaning London
company uses absorbent granules to clean carpets. Because it uses almost no water, it is the fastest carpet cleaning method. Your carpet is not at risk from moisture. Using rotary brushes, cleaner and solvent are injected deep inside the carpet fibres using small, spongy granules that contain little water. A granule destroys the border between dirt and fibres and absorbs all dirt. Vacuums remove all items from carpets, leaving them clean and dry.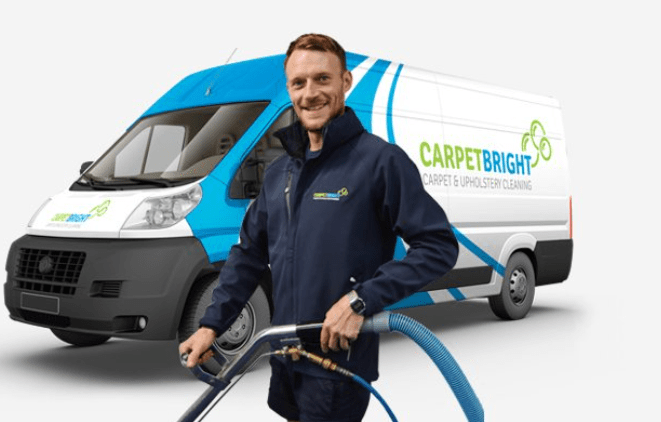 Carpet steam cleaning is also provided by carpet cleaning London. Water plays an important role in this method. Shampoo is sprayed deeply into the carpet fibres. A powerful wet vacuum is then used to remove it. This method is one of the best because it kills all germs, bacteria, and mold. It removes all dust and dirt deeply embedded in your carpet.
Looking for the most recommended carpet cleaning London company?  If you're looking for an award-winning carpet cleaner in London, Then
CarpetBright.uk.com
is the company you can trust to address all of your carpet, rug, and upholstery cleaning needs. Contact Carpet Bright today for a free quotation to assess your home or commercial property.