London, Shawn Keyz, an esteemed director, music producer, and author, is thrilled to announce the launch of his highly anticipated book, "The Gem In I." This captivating work serves as a comprehensive guide, empowering readers to embark on a journey of self-transformation and unlock their true potential.
"The Gem In I" is the culmination of Shawn Keyz's profound insights and experiences in the arts and personal growth. Drawing from his illustrious career in audio and visual production, Keyz has crafted a compelling narrative that encapsulates the essence of personal development and achieving happiness.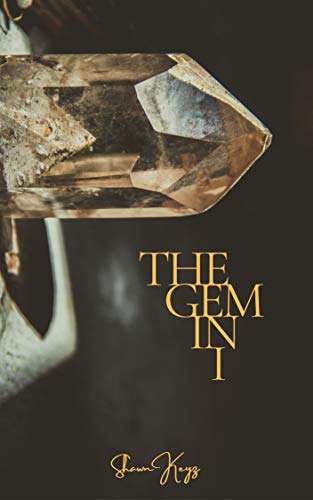 In this transformative book, Keyz shares his passion for the arts and his belief in the power of self-reflection. He explores the fundamental questions of personal change, urging readers to delve into their inner selves and embrace opportunities for growth. Through introspection and a shift in mindset, individuals can eliminate obstacles, improve their character, and create a fulfilling life.
"As human beings, we all desire happiness and personal fulfillment. 'The Gem In I' aims to guide readers towards self-discovery, motivation, and action, allowing them to embrace positive change and realize their true potential," explains Keyz.
Keyz's journey in the arts, marked by numerous accolades, including two 1st prize awards for Best Editing and Documentary Film at the esteemed LCCA Film Festival, has shaped his unique perspective on personal growth. Recognizing the transformative power of his own creative process, he founded his production label, "Kreating Dreams," to help aspiring artists bring their visions to life.
"The Gem In I" is a beacon of inspiration for individuals seeking personal and professional growth, offering practical strategies, thought-provoking exercises, and profound insights into the human experience. Through engaging storytelling and relatable anecdotes, Keyz empowers readers to embrace change, unlock their hidden potential, and live a more fulfilling life.
"The Gem In I" is now available for purchase in both print and e-book formats at amazon.co.uk.
To request a review copy of "The Gem In I," please visit:
https://www.amazon.co.uk/dp/B08L7V3QHC?ref_=cm_sw_r_mwn_dp_422XDKKCZB1C0HHJ01H5
About Shawn Keyz:
Shawn Keyz is an award-winning director, music producer, and author based in London. With a remarkable talent for audio and visual production, he has made a significant impact in both the film and music industries. Keyz's passion for personal growth and transformation is reflected in his latest book, "The Gem In I," where he shares profound insights and practical guidance to inspire individuals on their journey towards self-discovery and fulfillment. As the founder of "Kreating Dreams," Keyz remains dedicated to helping artists bring their visions to life and achieve their dreams.