Leading E-commerce Platform Prepares for a Transformative Exhibition.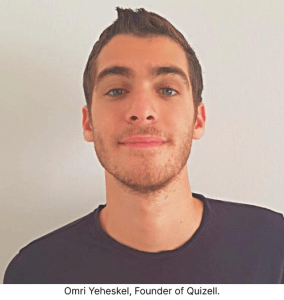 Quizell.com, a prominent name in the e-commerce industry, is thrilled to announce its participation in the upcoming UK Ecommerce Expo, scheduled to take place in London at the end of this month. The company is eager to present its cutting-edge e-commerce solutions to industry professionals, potential clients, and partners during this prestigious event.
Quizell.com has established itself as a trailblazing force in the world of e-commerce, offering a wide range of innovative solutions tailored to meet the ever-evolving needs of businesses in the digital marketplace. With a commitment to excellence and a focus on driving results, Quizell.com has quickly become recognized as a go-to platform for businesses seeking to excel in the competitive e-commerce landscape.
The UK Ecommerce Expo is a premier event in the e-commerce industry, drawing participants and attendees from around the world. It provides a dynamic platform for industry leaders, innovators, and entrepreneurs to connect, share insights, and explore the latest trends and technologies shaping the e-commerce landscape.
At this year's UK Ecommerce Expo, Quizell.com is poised to leave a significant mark. The company will highlight its comprehensive suite of e-commerce solutions, crafted to empower businesses of all scales. Whether the goal is streamlining operations, enhancing user experiences, or boosting online sales, Quizell.com has the tools and expertise to usher in success in the digital domain.
Visitors to Quizell.com's exhibition stand will have the chance to:
Discover Innovative E-commerce Tools: Quizell.com will introduce its latest e-commerce tools and features, tailored to help businesses remain at the forefront of competition.

Experience Interactive Demos: Attendees will have the opportunity for hands-on exploration of Quizell.com's platform, gaining a firsthand grasp of its capabilities.

Meet the Experts: The Quizell.com team will be available on-site to address queries, impart insights, and discuss how their solutions can uplift businesses across diverse sectors.

Explore Collaborative Opportunities: Quizell.com is keen on establishing partnerships and collaborations with fellow industry professionals who resonate with their vision for e-commerce advancement.
"We are incredibly excited to be a part of the UK Ecommerce Expo this year," says Omri Yeheskel, Founder of Quizell.com. "This event is a pivotal platform for us to showcase our most recent innovations and connect with esteemed colleagues and potential partners."
To stay abreast with Quizell.com's journey and to establish a connection with the team, please visit their official website: https://www.quizell.com. For an immersive experience, drop by at Booth H01 in the main exhibition hall.
Quizell.com eagerly extends an invitation to all attendees, industry experts, and potential collaborators to grace their booth at the UK Ecommerce Expo and delve deep into the forthcoming chapters of e-commerce.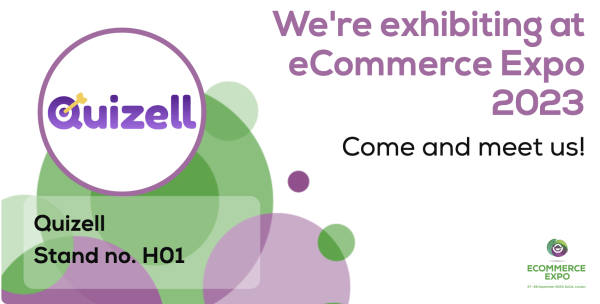 About Quizell.com
Quizell.com is a leading e-commerce platform celebrated for its groundbreaking solutions tailored to cater to the multifaceted requirements of enterprises venturing in the digital marketplace. Through unwavering dedication to excellence and a robust commitment to generating impactful outcomes, Quizell.com has emerged as a preferred ally for businesses determined to dominate the competitive e-commerce sector.
Youtube url: https://youtu.be/JnhULNotPVo?si=l3lD9c9eqGHYeUeM
Media Contact
Company Name: Quizell
Contact Person: Omri Yeheskel
Email: Send Email
Address:250 Ben Yehuda St.
City: Tel-Aviv
Country: Israel
Website: https://www.quizell.com