Productprofits.co has announced the launch of their new program that is designed to help technology solutions companies grow. The program follows the exact step by step methodology of how to grow your technology business in the new normal. CEO of Productprofits.co, James Ashley says, "We are shaping the future of revenue generation for technology companies. We don't believe sales and marketing should be individual silos anymore. Salespeople need to understand marketing and marketing needs to understand sales. The industry requires forward thinking people like myself to help evolve"
James Ashley began his career working consecutively for two of the largest IT resellers in the UK. After that, he consulted for top US revenue generation firm Kaul Sales Partners, where he assisted with the management of around ten software companies valued between $1M and $50M. James believes there is a huge problem in the technology sales industry right now, and believes he has the answers. 
"Most technology companies, especially in the UK, are in the dark ages of sales and marketing. I speak to business leaders and account managers all of the time, they are forced to make hundreds of cold calls every day, they are sometimes given a brochure to attach to an email, and that's about it. The marketing team usually works separately from the sales team and look, I mean, I can't even remember if I knew who my marketing team were, and I was one of the top account managers at my company!"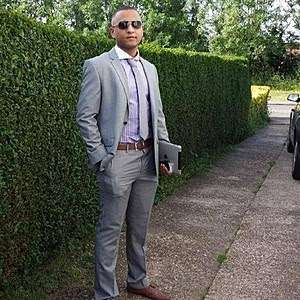 Productprofits.co has already developed quickly under James' leadership, with a stellar clientele that includes several top firms and brands where James Ashley develops and shares sophisticated ideas and tactics with his clients to help them achieve higher levels of success.  His strategies include building complex sales funnels that marketing and sales both understand. He believes that technology companies should do better to niche down, and claims to have the winning step – by – step formula that helps companies to grow. 
"Finding product-market fit and scaling quickly without a lot of waste is possible thanks to the combination of engineering design and salesmanship tactics. There are several actions that someone who is driven may do to make increasing your clientele base much more pleasurable and profitable than what is outlined in most playbooks." Says James Ashley. " Go get a job as a salesperson or account manager for any IT solutions or software company in the UK, I can guarantee that they are all doing the same thing. This is why our process enables our clients to scale predictably using our methods. " 
James is devoted to educating his clients about the latest methods in his field, and his unique and successful strategy has earned him a great reputation. While he continues to assist budding businesses in adapting and diversifying, James' sights are on the horizon, with several new initiatives in the pipeline brewing.