Huda Amuun is a Somali-German dancer and social media sensation who has taken the internet by storm. Amuun rose to notoriety on TikTok for her lip-sync and dance videos, and she has since amassed a sizable fan base. The beautiful and gifted dancer has over one million followers on TikTok and has gained major recognition there. She also has over 100K YouTube subscribers, albeit her videos are more family-oriented and place less focus on dancing.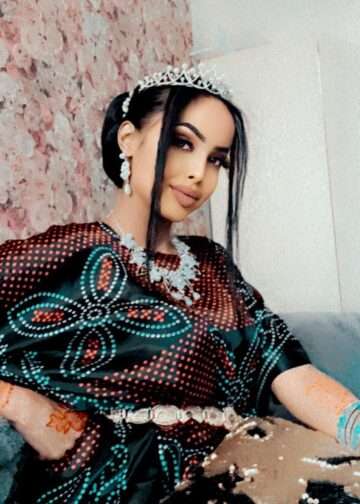 Her online presence has led to a variety of partnerships including working with major cosmetic companies including Goddessbylola and Alafguur and La Marie cosmetics. Those successful partnerships have led to Amuun stepping out on her own with the introduction of the Huda Amuun Collection. Amuun's establishment of her own cosmetics brand is a logical continuation of her work on social media, which has garnered her a massive audience.
As a wife and mother of two gorgeous sons, Amuun is a force to be reckoned with, and her online presence is an ever-expanding platform for her to share her talents, brand, and vignettes of everyday life with the world. The talented dancer enjoys connecting with her audience and making the world a more beautiful place. Or, in Amuun's words, "welcome to my world."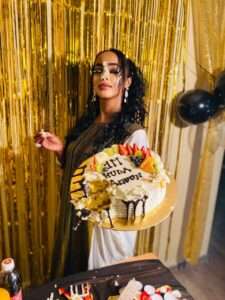 About Huda Amuun: Huda Amuun is a social media sensation and multi-talented dancer. She became the first Somali German to gain one million TikTok followers in February 2022 Her enormous number of followers, as well as the brand collaborations that have emerged from her success, attest to her online accomplishments.
CONTACT: To discover more about Huda Amuun, the Huda Amuun Cosmetics Collection, or to arrange an interview for an article, please contact us.
Website: https://www.hudaamuun.com/
Social Media:
TikTok @huda_amuun_
Instagram @huda_amuun