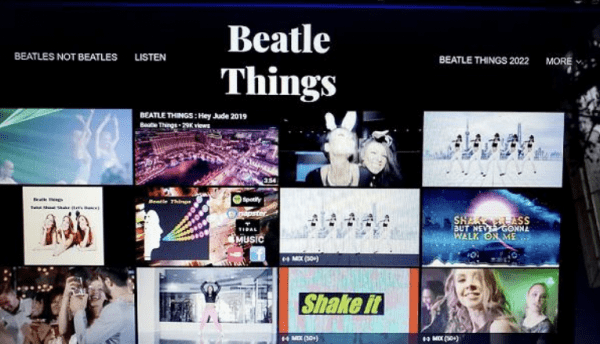 Ohio, USA – Beatle Things, Platinum Recording artists, and producers, released their original creation 'Why I'm A Guy on August 15th, 2023. Resonating with all age groups Genres, and Genders. Utilizing the common denominator of Love-Breakup Imagination and personal experiences with a completely Unique Retro / New Generation Sound.
Beatle Things is hugely successful in constructing new versions of Beatle classics, primarily for dance and workouts. What makes them most Engaging is their original music connection with Beatles lovers and New Generation Music buyers alike. Beatle Things utilizes only Multi-Grammy Award Winning Studios and Engineers.
"Why I'm a Guy, our latest release is the "All Gender" Imagination provocation story and the common denominator of Love and Breakup," stated Bennie D'Agostino, Writer, Producer and Lead Vocal Performer for Beatle Things.
"We have re-created the most popular tunes from The Beatles Incorporating today's musical productions, and the response has been just as extraordinary for our Originals," Bennie stresses Beatle Things is NOT the average Beatles Clone sound.
The official Lyric/Video of 'Why I'm a Guy' has been released. The Video may be viewed on the You Tube 'Official Artist Beatle Things 'channel and the Beatle Things Website. Group's other songs, such as Twist and Shout, also received an overwhelming response from the audience. It has garnered over 2,000 monthly downloads and over 1.5 million streams. Co Published with EMI, Sony/ATV / Roxx Starzz Anonymous L.L.C.
'Why I'm A Guy' is amazingly successful at 25,000 streams within the first week.
Beatle Things music is available worldwide on all leading music platforms such as Apple Music, Spotify, Amazon, etc., either as a single or an EP.
More information, Videos and Music by Beatle Things, please click here. Follow Beatle Things on TwitterX, and YouTube.
Media Contact
Company Name: Beatle Things -Roxx Starzz Anonymous llc
Contact Person: Media Relations
Email: Send Email
Phone: 1.216.346.0737
Address:3304 Acuminata Drive
City: West Salem
State: Ohio 44287
Country: United States
Website: https://beatlethings.us