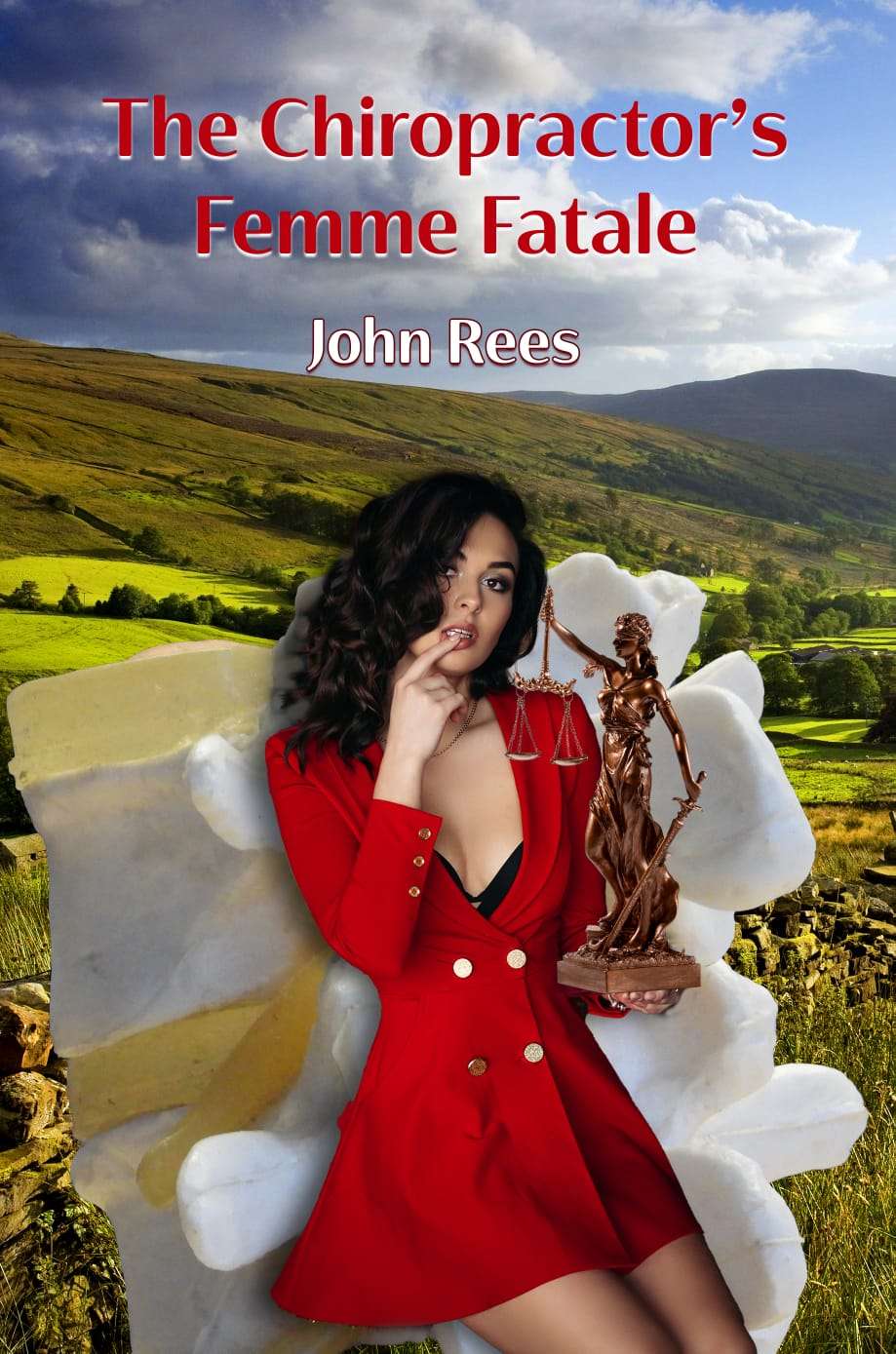 Author John Rees presents a thought-provoking and emotionally resonant novel, "The Chiropractor's Femme Fatale," delving into the intricate world of healthcare professionals and their challenges. With its gripping narrative and exploration of complex themes, this book promises to captivate readers of all backgrounds.
In this compelling work of fiction, Rees weaves a tale that masterfully unravels the dilemma between maintaining a professional and ethical persona while grappling with personal psychological trauma and mental health issues. The main character, a chiropractor, serves as a deeply flawed and relatable individual whose inner turmoil is expertly portrayed throughout the story.
One of the most remarkable aspects of "The Chiropractor's Femme Fatale" lies in its exploration of the multi-layered psyche of the protagonist. As he navigates his mental health challenges, readers witness the character's struggles with remarkable nuance, fostering a profound sense of relatability and empathy.
Moreover, the novel boldly examines the ethical dilemmas arising within the patient-physician relationship. By raising important questions about the responsibilities of healthcare professionals, Rees invites readers to ponder the intricate dynamics that underlie this crucial bond. The narrative is enriched further by an intriguing investigation, providing a fresh perspective on events and immersing readers in an enthralling blend of tension and drama.
Rees's evocative and poignant writing style creates an emotionally engaging experience for readers. With spot-on pacing and a meticulous balance between intellect and emotion, the story unfolds seamlessly, gripping the reader from the first page to the last. "The Chiropractor's Femme Fatale" promises a captivating journey that intertwines mental health, ethical complexities, and personal growth.
This novel's release comes at a time when discussions surrounding mental health and ethical considerations within the healthcare profession are more critical than ever. Rees's unique perspective sheds light on these timely and relevant themes, providing readers with a compelling narrative that sparks introspection and fosters understanding.
"The Chiropractor's Femme Fatale" is poised to become a must-read for individuals seeking a thought-provoking and emotionally resonant story. With its powerful exploration of the human psyche, ethical dilemmas, and a touch of suspense, this book appeals to diverse readers.
About The Author
John Rees is an accomplished chiropractor with over 22 years of experience in the field. Before his chiropractic career, he was a chartered architect, designing various building types across England, Italy, and Africa. Rees runs a highly successful chiropractic clinic in West Yorkshire, which he established in 2003. His interests include sports, wildlife photography, and advocacy for justice. "The Chiropractor's Femme Fatale" marks Rees's debut novel, showcasing his prowess in crafting engaging stories that resonate with readers.
For media inquiries and author interviews, please contact:
Contact Person: John Rees
Email Address: [email protected]
Contact Number: 00 44 7714291105